Happy

Australia

Day!
I love lamingtons, what a great way to celebrate the Australia Day! If you're planning a BBQ or get together this week then try these for dessert, no cutting and no plates, just pass the tray around.
There's not really too much to write about this one, it's a very simple stir and bake recipe.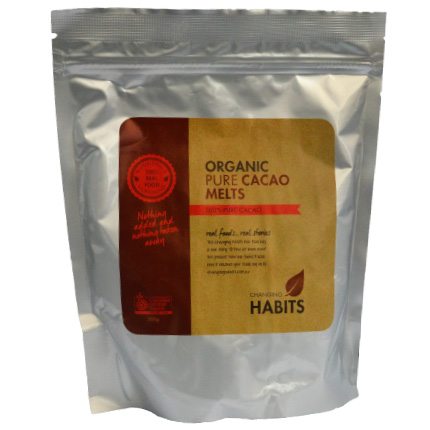 If you're looking to make these totally gluten and dairy free then check out these cacao melts from Changing Habits, they're Gluten Free, Dairy Free, Nut Free, Egg Free, Grain Free and Vegan.
This recipe came together well for me, however it was the topping that gave me a hard time, here's the twist.  You need to cool it in the fridge for a bit so it'll mix into a thick paste. There's a tipping point though, see picture below, I left it too long, but it recovers if you leave it on the bench for a few minutes, and, use a spoon not a whisk because if it is too thick it'll get stuck in there!
When you get the chocolate to the right consistency simply spread it over the cakes and sprinkle with coconut.  Seriously, that's it.
Enjoy! xx
Cupcake Lamingtons
Author:
Cheryl @ boomeranghealth.com.au
Recipe type:
Grain, Dairy & Processed Sugar Free
Ingredients
Cupcakes
200g almond meal
35g coconut flour
1 teaspoon baking powder
¼ teaspoon salt
100g coconut oil
½ cup honey or maple syrup
1 teaspoon vanilla extract
1 cup coconut milk (I use canned as there's nothing added to it)
4 large eggs (lightly beaten)
Topping
200g dark chocolate
60g coconut oil
1 teaspoon vanilla extract
2-3 tablespoons desiccated coconut for sprinkling
Instructions
Cupcakes
Preheat oven to 180 degrees celcius and place 16 muffin cases into a couple of trays. Tip: lightly grease them a little unless you are using non stick parchment cases.
Mix the almond meal, coconut flour, baking powder and salt together in a bowl and set aside.
Measure the coconut oil, honey or maple syrup and vanilla into a small pot and stir over medium heat until warm.
Pour the eggs and coconut milk into the dry ingredients making sure there are no lumps.
Add the melted coconut oil and stir through gently until the coconut flour starts to take up the liquid.
Use a large spoon or ice-cream scoop to measure the mixture evenly between the muffin cases, about ¾ full.
Place in your oven and bake for about 25 minutes or until a skewer comes out clean when inserted into the centre.
Remove from the oven and allow to cool completely on a wire rack.
Topping
Use a double boiler or a large bowl over a pot of hot water to melt the chocolate and coconut oil together taking care not to allow the water to touch the bottom of the bowl.
When melted add the vanilla and stir to combine.
Place the chocolate into your fridge to cool to just below room temperature. Take it out and beat it with a large spoon.
If it's too cold and thick leave it on your bench until it softens to a spreadable consistency.
Spread over the top of the cupcakes and then decorate with remaining desiccated coconut.